Inspiring Businesswomen of the Eastern Panhandle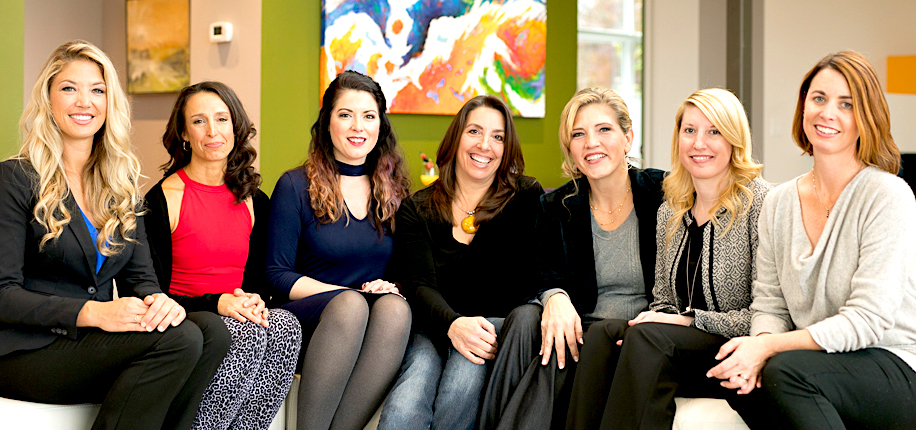 People in your Neighborhood: All of these women are mothers, they are beautiful inside and out and they are driven, businesswomen. Savvy and smart, they are each respected in their fields, they clearly love their work and they each work hard to balance their family and work lives. We are blessed to have them serving the communities of Jefferson and Berkeley Counties and beyond. I asked them if I could interview them for this piece to launch my first newsletter and if they would be the first to be featured in my recurring series called "People in your Neighborhood". They agreed and I have compiled their answers along with my own in the piece below. The headshots and group shot were taken by photographer extraordinaire, Misty Higgins and the hair and makeup were provided by Nikki Stoneberger.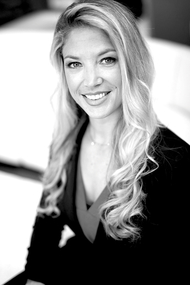 Name: Jessy Printz
Business Name: Sierra Pacific Mortgage
Title: Senior Mortgage Originator
Products/Services you provide to clients: I'm licensed in WV, VA, MD, and PA to provide residential mortgages for purchase and refinance in including USDA 100% financing, first time home buyer programs, FHA, VA, Jumbo products and more
Website: www.jessyprintz.com
Contact Info: jessy.printz@spmc.com 540-303-7785
Social Media: Find me on Facebook and LinkedIn
How did you choose your business? It found me and I couldn't be happier!
What areas do you service? WV, VA, MD, PA
What sets you apart from others in your field? Last week a client said to me, "boy, you must really love math and paperwork!" I had to chuckle. Although I love a good spreadsheet and some number crunching, I told him that if I was in it for the math and paperwork I wouldn't last long. My passion is for the people, the families, and the stories behind each of these mortgages. It's been said that responsible mortgage lending is one of the highest forms of community service and I couldn't agree more!
Why is it important to you to have women professionals and business owners in our society? My favorite expression is "the way you do one thing is the way you do everything." If, as a society, we exclude women in one facet of our lives we are excluding them from all areas on some level. Anyone with a well-intentioned desire to pursue a goal, regardless of race, gender, socioeconomic status or otherwise should have the freedom and support to chase down that dream if they have the drive to get there.
What makes you love your work? My team at Sierra is unparalleled in professionalism, knowledge, and heart. My coworkers and my clients fuel my passion daily.
More about Jessy: My husband Matty and I have a beautiful daughter, Coral, and three rescue doggies who all keep us on our toes and our hearts full. Family – blood or otherwise- is everything to us. We love to travel, explore, meet new people and spend time with old friends. It is of utmost importance to us that we instill the value of giving back into our daughter's heart and we all enjoy finding ways to do just that. We founded the Pawsitive Vibes Project in 2016 after losing two of our beloved dogs in the same year. It is a charitable organization focused on supporting animal-positive efforts including supply drives, sponsorship of adoption fees and providing scholarships for high school students who give back to the four-legged members of our communities.
Name: Christa Mastrangelo Joyce
Business Name: Jala Yoga
Title: Owner / Teacher
Products/Services you provide to clients: Yoga / Meditation / Private Body Assessments and Therapeutic alignment sessions / Wellness / Yoga related props and apparel / Healing balms and scents
Contact Info: jalayoga.christa@gmail.com / 401-440-0279
Website: www.jalayogaflow.com
Social Media: Facebook, Instagram and Twitter all @JalaYoga
What area do you service? I have yoga studios in Shepherdstown, WV and Winchester, VA.
How did you choose your business? My business chose me, sort of. I fell in love with the benefits of a regular yoga practice and wanted to share these benefits of healing, strength and balance with others. My intention was to teach, but the business unfolded for me 9 years ago and has continued to grow since.
What sets you apart from others in your field? I work with a very wide range of people–men and women; young children and older populations; those working with injuries and recovering from surgeries, cancer, and other illnesses; people who desire a strong workout and those wanting to learn to meditate and restore. If students aren't able to come to public classes or choose not to, I offer private sessions. I offer teacher training to those who wish to be a teacher and advanced teacher training to those looking to advance their current teaching. I also offering Continuing Education workshops multiple times through the year.
What makes you love your work? Along with many wonderful teachers and students, I've created a welcoming space in Jala, a place of community and wellness. I like to think of myself as a community builder and that along with this role, I work hard to meet the needs of the people who come to me so that they don't have to work so hard to get wellness. Sometimes these needs are yoga related and sometimes they're technology related (like how to use our website). Regardless, I like to be a human they can reach out to and feel comfortable working with me
Why is it important to you to have women professionals and business owners in our society? The support of fellow women business owners never ceases to amaze me. There is such a potential for a unique support system between women in business, that creates a wealth of creativity and energy. I am always uplifted by women working hard to build something for their community, their family, and their self.
What makes you love your work? Teaching students makes me love my job most. When I can offer healing or a new understanding of the body to someone that makes me love my job. When someone tells me they can sleep after years of insomnia that makes me love my job. I feel very blessed to work with so many people in a world that often feels too stressful, too difficult, to help them release even a bit of this.
More about Christa: I am a mama of two really lovely kiddos. Ava is 11 and Michael is 8. My husband of almost 14 years, Greg, and I homeschool so we have the opportunity to really invest in time with them. I am especially interested in serving the needs of the community, especially local women's and children's shelters, and I work with our local Presbyterian church to offer what I can. I am also a writer and a lover of good books. But my favorite times are for sure at the beach, which is my personal sacred space, and in nature hiking with my kiddos and Greg.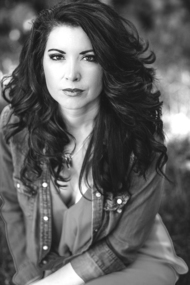 Name: Nikki Stoneberger
Business Name: Nikki Visions, Vol. 1
Title: Owner/Stylist/Makeup Artist
Products/Services you provide to clients: I provide hair services such as cuts and color for men, women and children as well as facial waxing. I have just debuted a mineral makeup line that I will be using and selling called Youngblood and will soon be offering mini facials as well with an all-natural skin care line.
Contact Info: nikkivisions@gmail.com
Website: www.nikkivisions.com
Social Media: FB and Instagram Nikki Visions
What areas do you service? I serve a vast area. My salon is in Berkeley County but that is close to all the Eastern Panhandle, Maryland and I have regular clients from VA as well. As a special occasion hair and makeup specialist, I often travel all over. Next year as far as Annapolis and Tennessee.
How did you choose your business? Although I attended Cosmetology School after a 12-year banking career and a brief stint at my own restaurant, I have been doing special occasion hair and makeup since high school. Starting out helping with prom hair and selling cosmetics on the side to now having my own salon.
What sets you apart from others in your field? What sets my salon apart is that I offer top services with the best products that are all natural and/ or the best ingredients on the market at an affordable price.
Soon I will be scouting for other stylists to join me. It is all very exciting. I feel very fortunate that "I get to " do this as my career. The best part and my favorite What makes you love your work? is when someone leaves feeling better about themselves, their look or especially their well-being.
More about Nikki: I have 2 grown children and a bonus child. Brady 23, Chloe 20 and Alexis 18. My husband and I were just married this summer after knowing each other since 6th grade.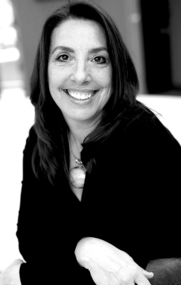 Name: Katherine Cobb
Business Name: Author/Katherine Cobb & Marketing company/Long Dog Advertising
Title: Author/writer and Top Dog (owner)
Products/Services you provide to clients: Books, Marketing communications
Website: www.katherinecobb.com andwww.longdogadvertising.com
Contact Info: kc@katherinecobb.comtopdog@longdogadvertising.com 304-596-1526
Social Media: Katherine Cobb has an author Facebook page:https://www.facebook.com/katherinecobb/ and Twitter:https://twitter.com/Katholution?lang=en
How did you choose your business? I majored in advertising and graphic design and have worked in the industry ever since—I am drawn to creativity and the strategic thought behind effective marketing. Writing is my passion and calling, resulting in my authoring several books, being a monthly columnist and contributor to numerous publications throughout the mid-Atlantic.
What areas do you service? There are no boundaries!
What sets you apart from others in your field? My ability to be thoughtful about the entire process makes me an effective marketer. My long career in marketing has made me a better writer with a unique perspective. It's also allowed me to design my own books.
Women are often efficient, organized, creative powerhouses who are empathetic, willing to go Why is it important to you to have women professionals and business owners in our society? extra mile, and do their jobs well.
What makes you love your work? Creativity blooms inside of me every day. I love writing, photography, design and ultimately, blending them together to solve problems and enhance the lives of others. I use all of these tools to communicate, and that connection with others is immensely fulfilling.
More about Katherine: I was born and raised in Northern California, where I spent my first 25 years. I have spent the last 25 years in West Virginia, where my husband and I have raised three sons. Aside from the passions already described, I enjoy fitness endeavors (I'm an avid CrossFitter) and being in the great outdoors. I practice giving back and being community minded. I believe what's most important in life is the quality of time we spend with those we cherish. Love matters. And I am a big believer in going for your dreams so dream big!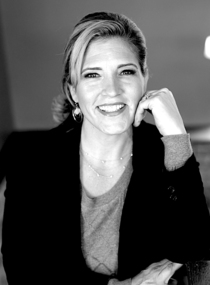 Name: Tara Sanders Lowe
Business Name: 4 State Living~4 State Real Estate
Title: WV Realtor
Products/Services you provide to clients: I work with the buyer looking to buy or lease residential or commercial property, and on the flip side, I represent someone who wants to sell or lease their residential or commercial real estate.
Website: www.4stateliving.com
Contact Info: tarasanderslowe@gmail.com
Social Media: www.linkedin.com/in/tarasanderslowe,www.facebook.com/4stateliving,www.twitter.com/4StateLiving
How did you choose your business? I chose real estate as a profession because I can use my skill sets to help people and the communities they live in.
What areas do you service? I serve West Virginia with a focus on the Eastern Panhandle and plan to get my license in Virginia, Maryland, and Pennsylvania soon.
What sets you apart from others in your field? I believe that the mix of an energetic work ethic, strong marketing strategy, an open, communicative working style and a deep local network will provide my clients with above excellent service.
Why is it important to you to have women professionals and business owners in our society? I believe that it is important to give women an equal opportunity to rise to the levels that they are capable of. Many women bring a balance of strength, sensitivity and the ability to multi-task to their professions and their customers.
What makes you love your work? I love making a difference in general, however, the ability to be part of a positive change in a persons life is even more of a blessing. The interaction and energy with the clientelle and the professionals within the real estate field is very inspiring as well.
More about Tara: I have lived in Jefferson County for 30 years. My husband and I have two daughters, 4 dogs, 7 horses, and a bunch of other animals that we love. My husband and I started a community exercise group called the MUDDOGS 7 years ago. I also started a fundraising event called Identity Crisis which raises money for Breast Cancer Awareness of Cumberland Valley. 2018 will be our 9th year of holding the event in Shepherdstown, WV. I love to network. I love my large family and all of our amazing friends that keep laughter and happiness in our life.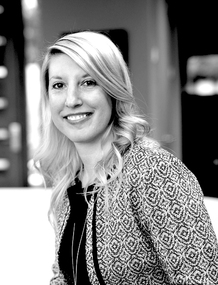 Name: Shelly Price
Business Name: Human Capital Next, LLC
Title: Principal Consultant/Owner
Products/Services you provide to clients: I provide Human Resources (HR) project consulting and interim support to small and mid-sized organizations. I specialize in the areas of training and development, assessment and employee engagement, and employee relations and mediation. culture
Website: www.humancapitalnext.com
Contact Info: shelly@humancapitalnext.com
Social Media: LinkedIN
What areas do you service? DC, Northern VA, Maryland, and the Eastern Panhandle of West Virginia
How did you choose your business? After commuting 15+ years to the Baltimore and DC metro areas and spending time both as an HR practitioner and as a consultant for global and small organizations, it was time for me to become an independent provider. This next step allows me to partner with client organizations that share the same philosophies and values when it comes to developing and engaging its key asset: talent.
What sets you apart from others in your field? I am a very strategic thinker who can quickly come up to speed and align a strategy with operational activity. But my diverse experience enables me to also execute exceptionally well on a tactical level, which as a consultant, is important because in many clients I am the sole resource for a project.
Why is it important to you to have women professionals and business owners in our society? The more diversity of talent we have in society and in our workplaces to help us solve complex problems, the better the solutions. Women, in particular, have had a huge influence on workplace policy which has been to the benefit of families in general and society overall. Women also make great mentors though we need more women mentors.
What makes you love your work? When I give an executive or fellow Human Resources professional advice or guidance that helped them solve a difficult talent challenge, that really gives me energy for what I do.
More about Shelly: (family, hobbies, community involvement, etc). I was born and raised in Martinsburg, and I now live in Shepherdstown with my husband Tony and sons Brogan, Griffin, and Bailey. I volunteer with my profession's trade association, SHRM, and I love to travel the world, eat great food, and practice yoga.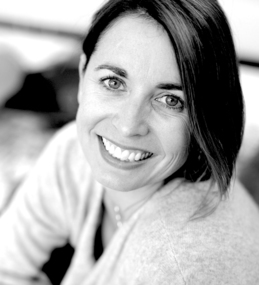 Name: Jen Rolston
Business Name: Eden Design
Title: Founder/CEO
Products/Services you provide to clients: We specialize in print and digital marketing for small businesses, non-profits, and the visual and performing arts.
Website: edendesignco.com
Contact Info: jen@edendesignco.com / 304-728-2508 / email best way to contact
Social Media: https://www.facebook.com/jenrolston
What areas do you service? Local, national and International
How did you choose your business? Luckily, my business chose me. A native of southern WV and graduate of Shepherd University's BFA program, Jen started Eden Design in March of 2000 in response to what she felt was an immense need for affordable, professional design for small businesses and non-profits in the Eastern Panhandle of WV and surrounding areas. Building on the belief that "to change the world you must first change your part in it," Eden Design has blossomed into a successful design firm, using their expertise to help clients achieve visions that often nurture communities and improve local economies.
What sets you apart from others in your field? Twenty-five years of experience and a knack for being able to navigate and use technology to solve problems for my clients. We have also been able to quickly pivot our services to stay relevant. For instance, when I started Eden Design we focused a lot on print media but as the web evolved so did we and now offer web design and social media marketing. And I'm fully prepared to keep learning and updating our services to meet the needs of our clients.
Why is it important to you to have women professionals and business owners in our society? I work with a lot of small businesses (owned by both men and women) and believe that they are what truly make a community, and a society, worth living in. Being a woman, however, makes me a bit biased but I have found that women (and even more specifically, moms) tend to be excellent multi-taskers which makes for great business owners. The women I work with are experts in their fields and bring an extreme passion and dedication to everything they do. It's an honor to work with them and help figure out the best way to market them and their services.
What makes you love your work? Working with clients who are passionate about what they do and knowing that every work day is a little different. I'm always learning something new.
More about Jen: Having lived in the area since 1991, Jen has also become a great resource of contacts and information for numerous start-up businesses. Clients range from thriving mom-based businesses to agriculture development, arts, and theater, boutique hotels, community assistance organizations, doctors, attorneys, restaurants, professional and personal coaches, consultants…the list is ever growing. Eden Design also provides pro-bono graphic services to numerous charities throughout the year and partners with Shepherd University providing internships to graphic design students. She currently serves on the Local School Improvement Council for Jefferson High School, the mini-grant committee for the Eastern West Virginia Community Foundation, and is a member of WISH (Women Investing in Shepherd). She lives with her husband Patrick Shunney, a restoration contractor and timber-framer, and her lively son and two dogs. She enjoys yoga, trail running, cold IPAs, and cooking and eating delicious food.
This is Coco, Jessy's daughter.
She spent the day with us at the photo shoot.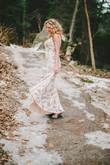 Misty Higgins, Our Photographer who makes magic wherever she goes
Moments by Misty Photography on Facebook
Sign up for my newsletter by clicking on: http://join.homeactions.net/signup/TaraSandersLowe
Article provided by:
Tara Sanders Lowe, WV Realtor
www.wvliving.com